D3O Motorcycle Body Armour
Impact Protection Experts
D3O specialises in impact protection and shock absorption. The company delivers unique, high performance impact protection technologies by combining advanced chemistry and specialist design.
D3O's mission is to be the global leader in impact protection by delivering quality, shock absorbing solutions.
D3O's material scientists carefully tune unique polymer blends to achieve specific properties to the final application such as temperature stability, abrasion resistance or flexibility.
---
Smart Materials
D3O uses unique patented and proprietary technologies to make rate-sensitive, soft, flexible materials with high shock absorbing properties. Each material grade has been tuned to deliver specific performance properties. D3O offers an extensive material portfolio compatible with many different production processes.
D3O technologies are based on non-Newtonian principles; in its raw form, the material's molecules flow freely, allowing it to be soft and flexible, but on impact, lock together to dissipate impact energy and reduce transmitted force.
D3O's extensive material portfolio includes a wide range of grades compatible with different production processes. Each formulation is developed to meet the specific needs of diverse marketplaces and a wide range of product applications.
---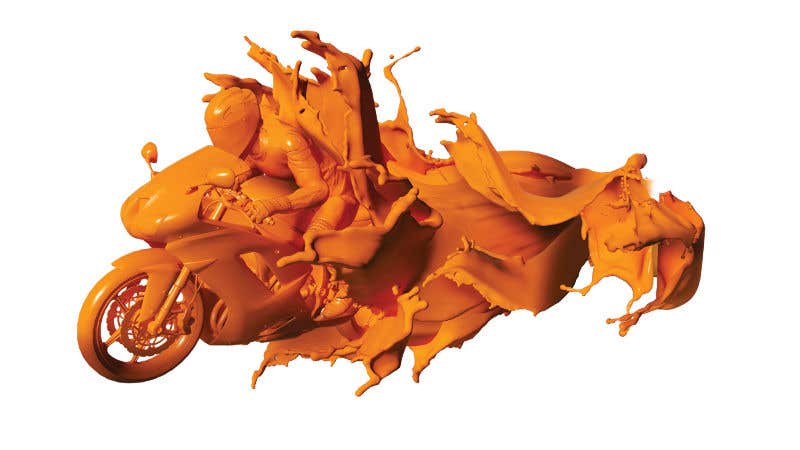 Motorcycle Impact Protection
From MotoGP to on-road and off-road, D3O delivers a wide range of level 1 and 2 CE EN1621 certified protection. Trusted by leading global brands, D3O offers the number once choice for impact protection delivering comfort, flexibility and fit.
Limb protectors
Back protectors
Chest protectors
Glove protection
Ankle guards and insoles
---
HIGH PERFORMANCE PROTECTION FROM D3O
What exactly is D3O?
D3O (that's D3O, O not zero or D Thirty!) is a UK impact protection company that designs and markets a range of patented smart materials – also called D3O - which offer enhanced shock absorption and some of the best impact protection properties.
How does it work?
In standard conditions, the molecules of D3O flow freely allowing the material to remain flexible, soft and comfortable, but upon impact, the molecules lock together to absorb the impact and reduce the force transmitted to you. Afterwards, the molecules return quickly to their flexible state. The stronger the impact, the more the molecules react, and the better the protection.
Does the material harden on impact?
No. D3O does not go hard when it's impacted, but the molecules lock together to spread the force and absorb it, significantly reducing any effects of an impact.
Apart from motorcycle clothing in which other markets is D3O used?
D3O develops impact absorption products for global sports, defence and law enforcement protection and industrial work clothing
The selection of D3O body armour at Bike Stop is second to none. Whether you're new to riding and researching your first purchase of bike gear, or if your existing body armour has seen enough wear and tear and you're looking to upgrade, then you've arrived at right place. D3O are such a trusted brand in the marketplace, unfaltering in their levels of protection, so you can ride with the best combination of protection and comfort.
High Quality achieved with Smart Materials
To Suit every Riding Style
D3O provides body armour that is perfectly suited to a wide variety of riding styles. The supple material can be easily worn fitted in jackets or trousers meaning everyone can comfortably use this body armour regardless of their riding style. Motorcycle body armour from D3O performs exceptionally well in both road and racing conditions.
If you want to learn more about D3O body armour and the science behind the products, all you need to do is reach out to a member of our team. With their extensive knowledge on all brands, you'll be able to find the ideal body armour pieces to suit you.
01438 317038