✕
Nexx Helmets
| | |
| --- | --- |
| S/M/L | Circumference (cm) |
| 2XS | 51 - 52 |
| XS | 53 - 54 |
| S | 55 - 56 |
| M | 57 - 58 |
| L | 59 - 60 |
| XL | 61 - 62 |
| 2XL | 63 - 64 |
| 3XL | 65 - 66 |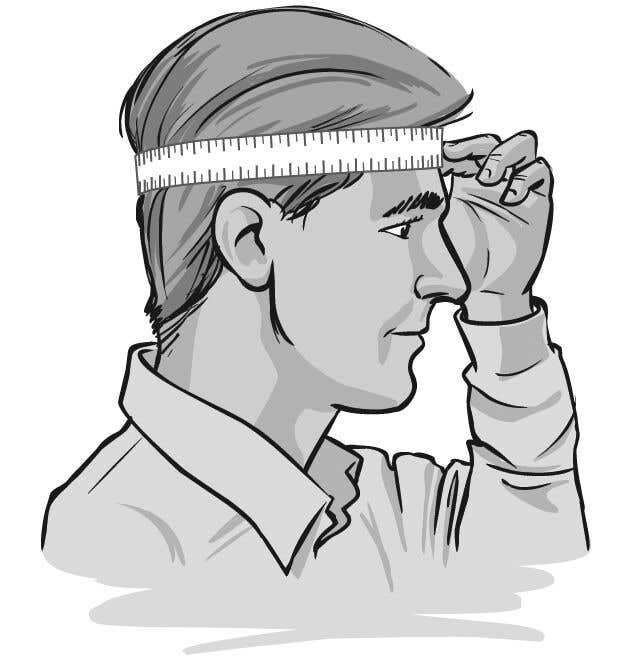 How to Measure
To find the right helmet size, measure all the way round your head at the widest point. Keep the tape measure above your ears and make sure that the tape measure is not too tight, nor too loose. Take your measurement in centimeters (cm), not inches.
Checking for Best Fit
When a new helmet is first worn, it should actually be slightly tight, with the interior coming into contact with most of the head, but not so restrictive that it causes any pain. There should be no "hot spots" - places where the helmet's interior puts pressure on specific points of the skull or face - but it should not move around freely. With time, a helmet will adjust to match the shape of the rider's head as it is worn and goes through "break-in" and loosens up a little. However, it should never become loose enough to easily turn from side to side.
Put the helmet on - it should be a little tight as it goes on over the head
The helmet should sit on the head evenly with the eye port's upper edge sitting just above the eyebrows and have good peripheral vision available to see side-to-side
Try putting a finger between the helmet interior and the head. If it easily fits, a smaller size should be tried next. Note that some helmet models allow for the cheek pads to be changed out for better fitment, so consider this too when checking for proper sizing