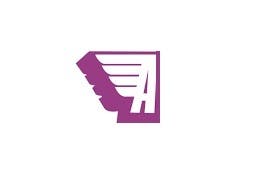 BIKE ANTI CORROSION TREATMENT
BIKE PROTECTION PRIONEERED BY ALL YEAR BIKER
Others have copied, but only All Year Biker have won approval from the leading corrosion product suppliers for their Treatment System and gained a reputation among riders, dealerships and the motorcycle press that has made us the UK's No. 1 in combating the problem of corrosion and moisture damage. With a network of trained Operators and thousands of bikes treated, the message is simple, if you want the best… go to the best.
We will be hosting All Year Biker, offering appointments for the professional application of anti-corrosion treatment, at Bike Stop in Stevenage, to keep your bike at it's best.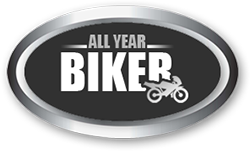 ---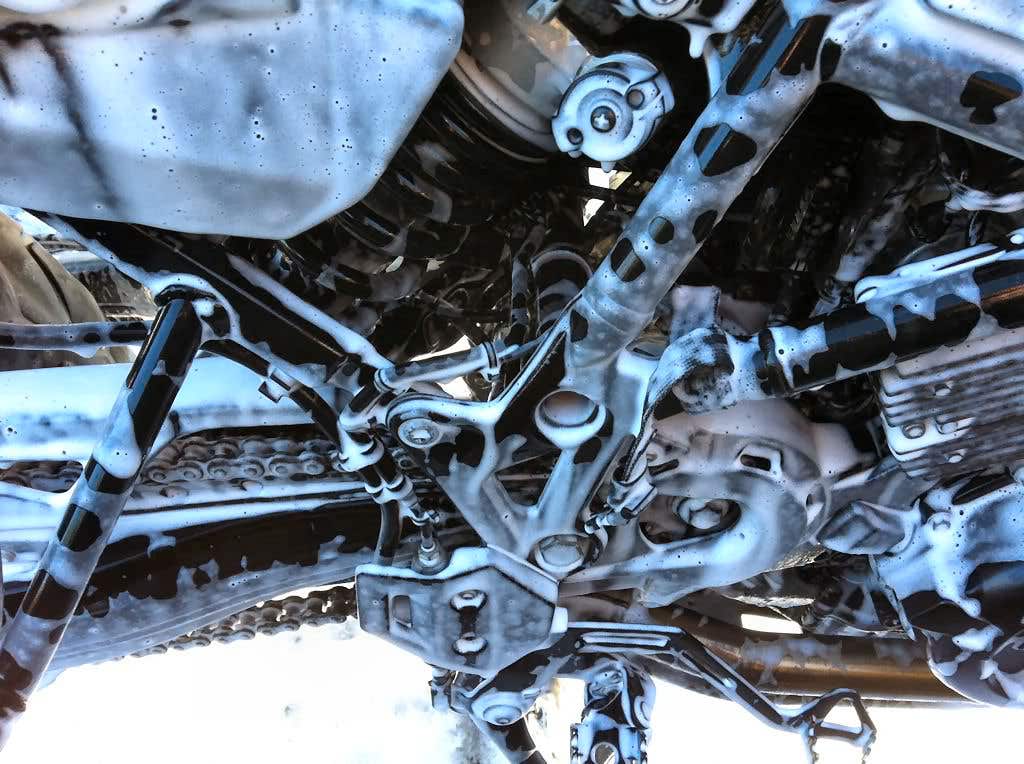 AN AVIATION PROCESS ADAPTED FOR MOTORBIKES
A lot of riders know that feeling when you spot the first sign of rust on your bike. The exposure motorbikes get to road grime, salt, pollution and weather it's hardly surprising that at some point every bike will be affected by it, and with simple wear and tear letting moisture penetrate to areas where you just don't want it, it's only a matter of time before it all starts to take its toll on your prized machine.
All Year Biker pioneered a Treatment System for motorbikes that goes way beyond a simple wash and polish. Using their own brand cleaning products and techniques they prepare your bike for coating with advanced corrosion protection products that stay protecting for up to 12 months!
You wouldn't ride your bike without wearing protection, so doesn't it make sense to protect your bike and help maintain the looks, performance and reliability you bought it for.
---
THE BENEFITS
All Year Biker's cleaning and coating process makes your bike look amazing. Dramatically prevent corrosion and moisture penetrating mechanical and electronics. Help maintain performance. Reduce the chance of breakdown created by moisture related problems in electrics and electronics. Help make cleaning your bike easier and quicker. Help keep your bikes value so it a more attractive sale when the time comes.
And a real bonus! Many customers inform us that as a result of the improved condition of their bike when they did sell it, they got more value for it than the cost of the treatments. Confirming it really is the best money you can spend on your bike this year.
---
THE PRODUCT
ACF-50 is a well established aviation grade product. An ultra thin fluid which is virtually invisible when applied, but offers long lasting and outstanding protection from rust, corrosion and moisture damage, while helping to maintain your bikes cosmetic appearance. This is the ideal option for those who want their bike looking it's best throughout the year.
ACF-50 has the ability to 'chemically neutralise road salt' and water will bead on contact and literally bounce off. Ideal for the bike that is used all year round in all weathers, a superb service spray as ACF-50 is also a lubricant and penetrant (without loosening structural attachments) and if you put your bike away for the winter, applying ACF-50 will ensure that moisture will not be allowed to cause any damage! Untreated moisture will creep into cracks and will not freely evaporate - ACF-50 actively ejects moisture from these areas.
PRICING
The standard fee for this service is £70, this includes the cleaning and the treatment of your motorcycle. However, if you have a particularly dirty or large bike, there may be a £20 surcharge. We will let you know if you will have to pay this extra charge when you book.