PROUDLY SUPPORTING RIDERS AND RACERS.
ALL ACU MEMBERS GET A 15% DISCOUNT AT BIKE STOP.
Whether you need a state-of-the-art airbag suit, or just a new pair of sliders, we've got the gear an the knowhow to get you ready for the track.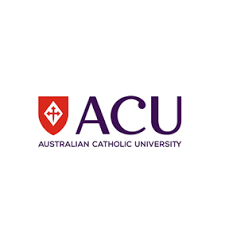 ---
HOW TO GET YOUR DISCOUNT
It's as easy as 1, 2, 3: create an account, send us your membership number, start saving!
1. Create an account using the link below. This allows you to track your purchases and earn extra rewards with our loyalty scheme.
2. Reply to your welcome email with a picture of your ACU membership card so that we can verify your membership and upgrade your account to an ACU VIP.
3. Start saving. Once verified, you will recieve a confirmation of your account upgrade, and will see discounted prices across the store whenever you log in.
YOU WANTED A DESTINATION
A place where you can park easily, has good refreshments and is where the products and expertise are worthy of a visit to the discerning rider.
We have dedicated motorcycle parking (free all day) outside the front of our shop, and being in Hertfordshire we also have great roads nearby.
The entirety of the High Street offers 3 hours of free parking for cars.
We have a café serving Lavazza coffee and hot paninis.
We only sell carefully selected and genuine products (in terms of safety, style and comfort) at every price point and all from the main UK suppliers. This ensures all our goods are covered by legitimate and convenient warranty and meet all UK regulations.
With regard to our expertise, all of our staff are bikers themselves and are fully and regularly trained. They are also only rewarded for achieving the best customer satisfaction not on what they sell or how much they sell.
OUR ONLINE CUSTOMERS.
We have also recently upgraded our offers to our online customers.
All orders over £25 include free next-day shipping.
Real cash rewards for loyal customers. Way more generous than any other scheme at a simple 5% - spend £200 today and get £10 off your next purchase.
We will match any comparable price - just ask!
365 day, no-quibble free returns with collection postage included.
If you register an account with us, all of the prices you see will be specially discounted at the maximum of 15%.
EXCEPTIONS
There are some items which your ACU discount does not cover.
Clearance items.
Repairs and tailoring.
Dainese Made to Measure service.
Purchases made with our 0% Finance.