Swipe to the right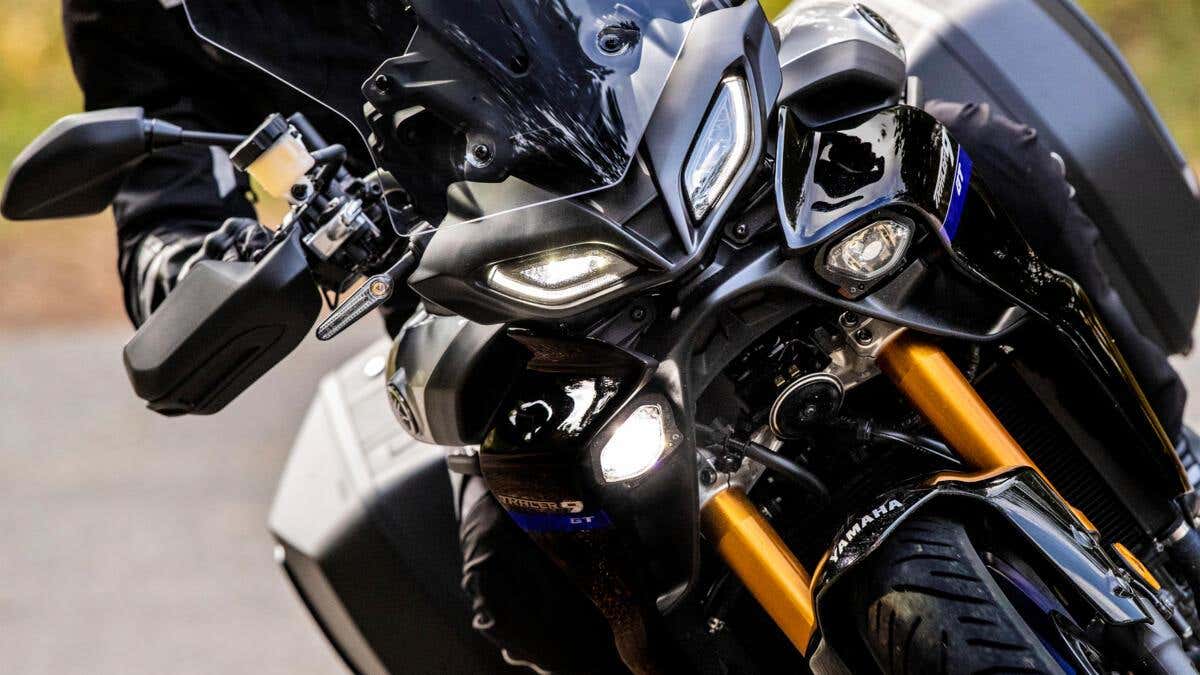 There's been a flurry of new bikes being announced this week, despite there being no EICMA 2020. We looked at a few early announcements last week, but let's check out the latest ones.
One of Yamaha's best-selling bikes in recent years is getting a major overhaul and another name change. Originally the MT-09 Tracer, then Tracer 900, the now-Tracer 9 keeps the key ingredients that made the original so popular, with a few mod cons and a facelift added. The main difference you'll notice is the new front end that apes the style that the R6 and R1 have gone towards, with separate Daytime Running Lights and headlights poking out above the wheel. Twin colour screens on the dash bring it right up to date, while lean-sensitive rider aids keep it up to speed on the safety-front. Like the updated MT-09 announced a short while ago the engine now displaces 890cc with improved fuel economy. The GT version sits above the standard Tracer 9 and gets a few worthwhile upgrades – semi-active suspension, heated grips and side cases are the major additions, making this a genuine tourer.
Ducati's Supersport 950 model is getting an extremely pretty facelift, and let's be honest it wasn't a bad looking bike to begin with! Euro 5 modifications have been made and power and torque figures remain the same, no mean feat. A handy little feature of the new fairing are fins on the sides of the headlights – these direct air onto the riders legs to prevent the cooking of legs that many riders associate with Ducati. It might not do much when you're sat in traffic, but it's a nice touch nonetheless.
BMW's beastly S1000R supernaked is getting an overhaul with a funky new LED headlight unit to set it apart straight it away. The motor is now lighter with much more shove in the mid-range – 165bhp is at 11,000RPM while 84ft-lb of torque hits at 9250RPM, crucially considerably lower than the superbike S1000RR. A key figure on its brag sheet is that torque doesn't drop 59lb ft unless you go below 3000RPM, that's a decent amount of shove for an inline-four with a proper top end. Cornering ABS is now standard, with semi-active suspension and cornering lighting an option. BMW have also managed to get the bike under the magic 200kg mark, so you can guarantee this will be no slouch.
Triumph has lifted the cover off the new Tiger 850 Sport, although it's not quite like the 1050 Sport of yore. More closely following the adventure Tiger 900, the 850 Sport has been snubbed a little to allow it to be A2-compatible. 84bhp and 61ft lb of torque are more than adequate for the road, while Michelin Anakee Adventure tyres show that Triumph is angling this more at the adventure market than the old sport tourer 1050. You still get Marzocchi suspension and Brembo brakes so this remains a premium product, however don't expect a 'sporty' motorcycle.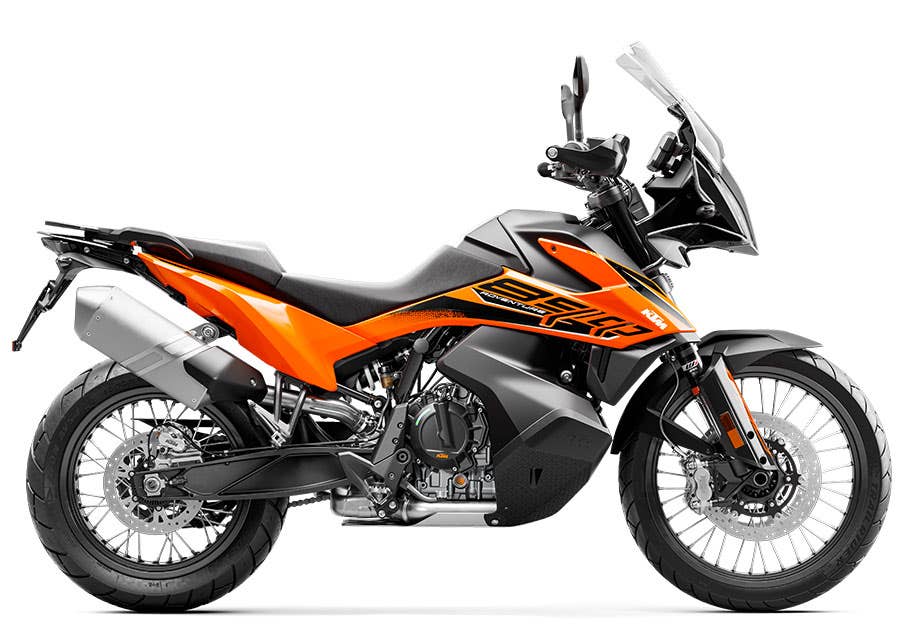 KTM's 890 Adventure looks to be taking the fight straight to the Tiger 850 Sport with a full fat soft-roader. 103bhp means this has got some serious punch, but also means A2 licence holders will need to look at the 390 Adventure if they want a KTM like this. The punchy motor from the 890 Duke, combined with a claimed 63MPG fuel economy and 20 litre tank could make this an excellent tourer, although taller riders might find it a little cramped, despite its 'Adventure' moniker.
Coming in at the bottom end of the power spectrum is the Royal Enfield Meteor 350. If you're just looking for an easy-going ride this could well be the bike for you. Packing all of 20bhp this bike will just about manage the motorway, but it's much more at home off it. Uniquely the bike packs a sat-nav that hasn't really appeared elsewhere yet. Dubbed the 'Tripper' this is a simple round screen that sits next to your dials which shows only turning directions rather than a full map. Integration with Google Maps means it'll be up to date via your phone's Bluetooth, and will be as discreet as a sat nav can be – neat!
We're still waiting out on news for Harley-Davidson's Pan America model, which is a bit of a shame as it looks like it could be a beast of a machine. Packing the traditionally massive V-twin into a bruiser of an adventure-bike chassis this could be a uniquely American take on the adventure bike, although judging by how successfully left-field the electric LiveWire is this could blow the socks off some bikes.
If you need some expert advice then you can have a chat online with us via web chat on our website. The Bike Stop shop in Stevenage is now only open for click and collect orders, with our online shop alive and well taking orders for delivery too. You can check out our full range on our website with free delivery for any order over £50 on the UK mainland, and delivery possible to almost anywhere else. Not only that but our 'No Quibble' returns policy allows for returns within a 365 day period – see our returns page for more details.