Swipe to the right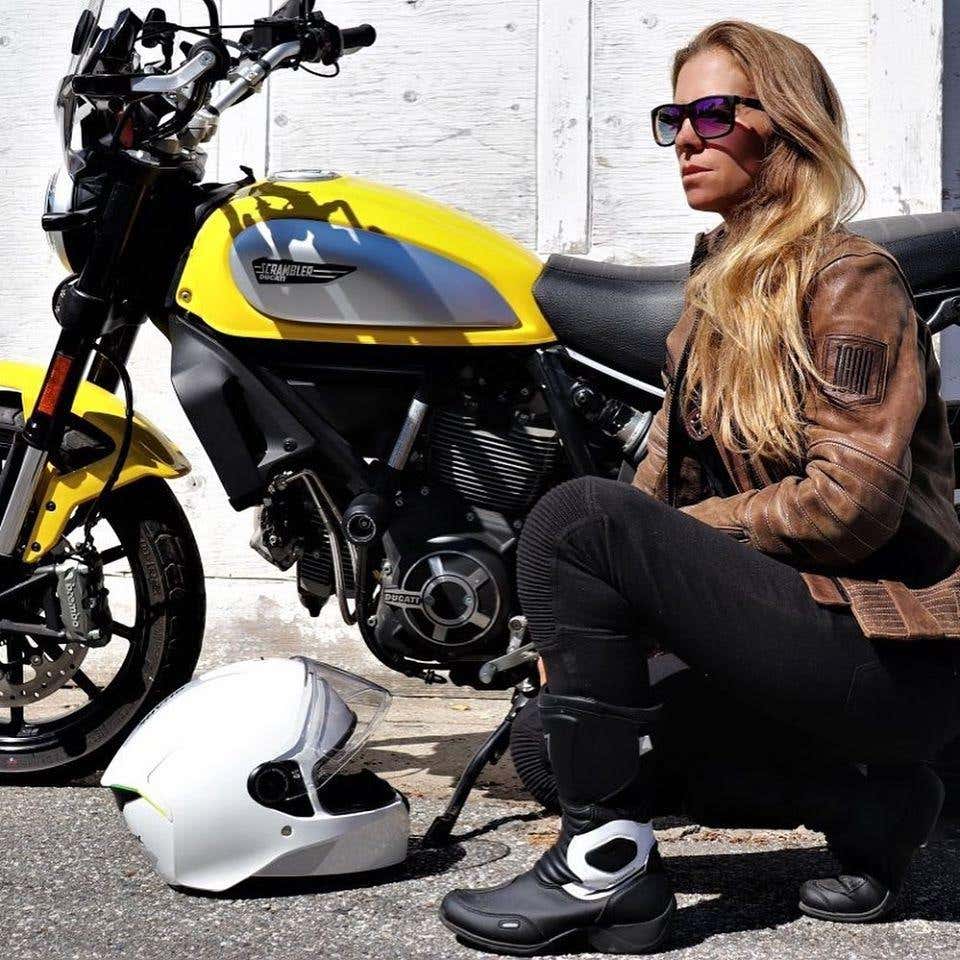 It's still an uphill battle for women to get the same level of variety of gear that fits properly compared to men, but every year the market for women's motorcycle gear widens and progress is made. Dainese have introduced their first proper airbag-equipped Ladies' D-air Misano 2 race suit, among a massive array of other female-tailored gear, for example, giving the opportunity for ever safer trackday shenanigans.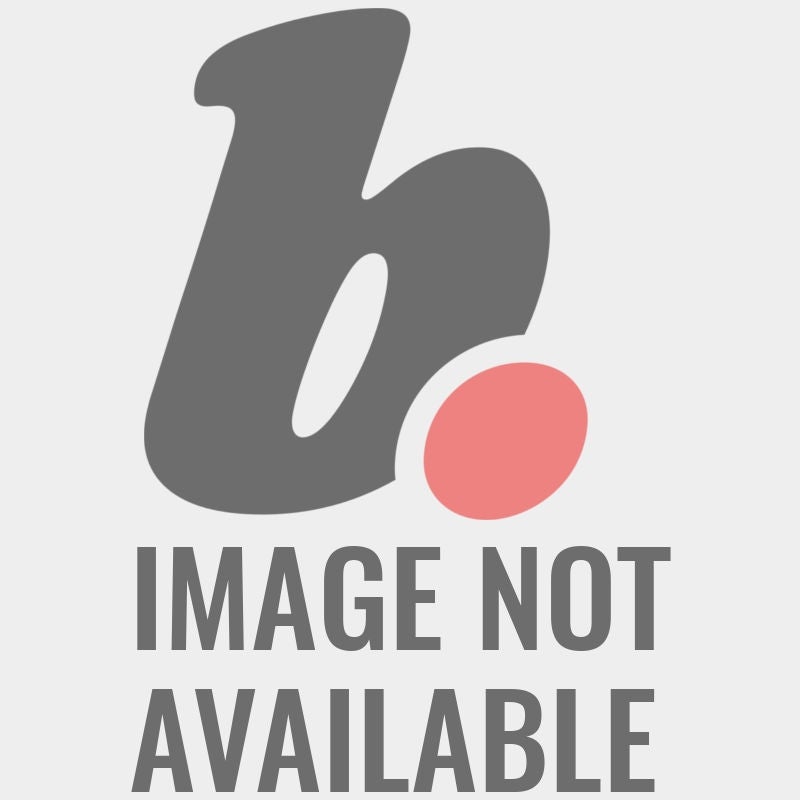 What if you're aiming for the more casual look though? Generally speaking the answer to this was to buy a set of aramid fibre jeans, and in fairness it's possible nowadays for the female rider to choose from a wide selection with a range of styles and fits. There is, however, more to life than denim, leather or frumpy textiles!
A more recent development is that of motorcycle leggings; using the same tech as is found in aramid fibre jeans, motorcycle leggings dispense with the denim and replace it with a slim-fitting abrasion resistant layer of polyester. Full length Kevlar resides underneath providing the proper protection. Hey presto, you've escaped the dreaded stereotype of the baggy trousered biker. You've also got included knee armour, with scope to add hip armour. Unlike a lot of women's clothing you've also got front and back pockets, although motorcycle gear does tend to be better for this!
Bike Stop carries MotoGirl motorcycle leggings and they come in at £129.99. Crucially, they come in a myriad of sizes and shapes. There are 3 main fits; petite, regular and tall, alongside sizes 6 to 20, so it's fair to say you've a decent chance of finding a suitable fit.
It's fair to say you shouldn't just take our word for it when we say these leggings are what they say they are - effective, stylish protection - over 100 of our customers have taken the time to leave positive reviews:
"I originally ordered the larger size as recommended on the website if you were between sizes. They arrived within 24hrs, unfortunately were a bit too big so I asked via the webchat (real people not an automated response) about returns and was given all the required information, they also explained the 14's where out of stock, but would be sent as soon as they came in.
The replacement arrived within the promised time, but they were a bit snug, so the website advise was spot on!
I have decided to keep those and then ordered the larger size again, they also arrived within 24 hours.
As rider of over 30+ years , I can honestly say that these are the most comfortable biking trousers I have worn, also being nearly 6ft tall it is refreshing to get such a long leg in a women's range, I have always had to buy men's before to have any padding/sliders in the right place and not halfway up my thigh!
The Customer Service was excellent, other companies could learn a thing or two from them!"
As previously mentioned, these leggings come in a range of sizes, with several taller women saying just how much they appreciate a piece of gear that actually works for them. It's also very nice to hear our customer service going down well!
"I went over these with a fine toothed comb and was very impressed. Well made, fashionable, good sizing and comfortable knee armour, which the Bull-it leggings DIDNT have. Overall an excellent buy and money saved too!"
There's a reason why we've only got the MotoGirl ones stocked at the moment; they offer a great balance of price and performance. You can find Kevlar leggings designed to go under other gear for simple abrasion protection, but for sheer convenience and practicality these are hard to beat.
"These leggings are great - fit true to the advertised size. At 5'1", I often struggle getting pants that fit my leg length but also my curvy bum (short girl problems!) but these are spot on. They are thick and cosy, kept my legs plenty warm while out riding over the Pennines. Extra protection on the knees, which does actually sit on my knees thanks to the accurate leg length! Would recommend."
At the other end of the spectrum we have the shorter female rider; the wide ranging fit options have made this suitable for a wide variety of body shapes and sizes. It's bad enough if you have to struggle with tall motorcycle saddles, ill-fitting gear shouldn't be something you have to deal with.
Like us on Facebook, follow us on Instagram and Twitter, subscribe to our mailing list to keep up to date on the latest gear, and events happening at Bike Stop throughout the year. Drop by to have a chat about riding in the local area, or anywhere else, have a delicious coffee and a cake, or check out our range of the latest gear.