Swipe to the right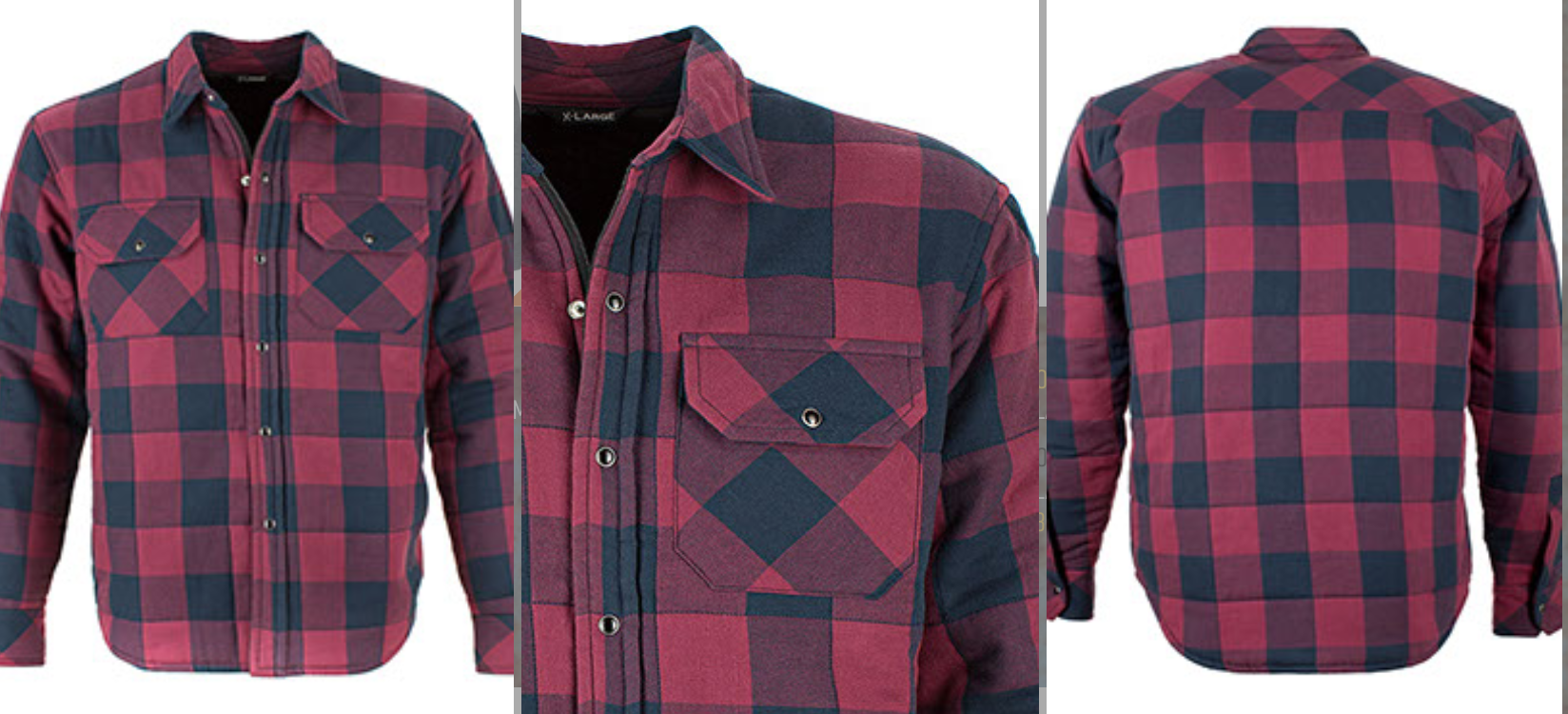 Here at Bike Stop we're constantly looking to get the best gear into our shop – despite the shop's relatively small size the range of brands on offer just keeps growing and our online shop has about all the gear you could ever need for biking. Just recently we've expanded our range to include Resurgence gear, a brand many probably haven't heard of. They're very popular with the café racer and retro bike scene thanks to their combination of classic style and great protection. It's fair to say this kind of gear is ideal for the biker who wants to look good both on and off the bike, the classic biker look will almost certainly never go out of fashion after all!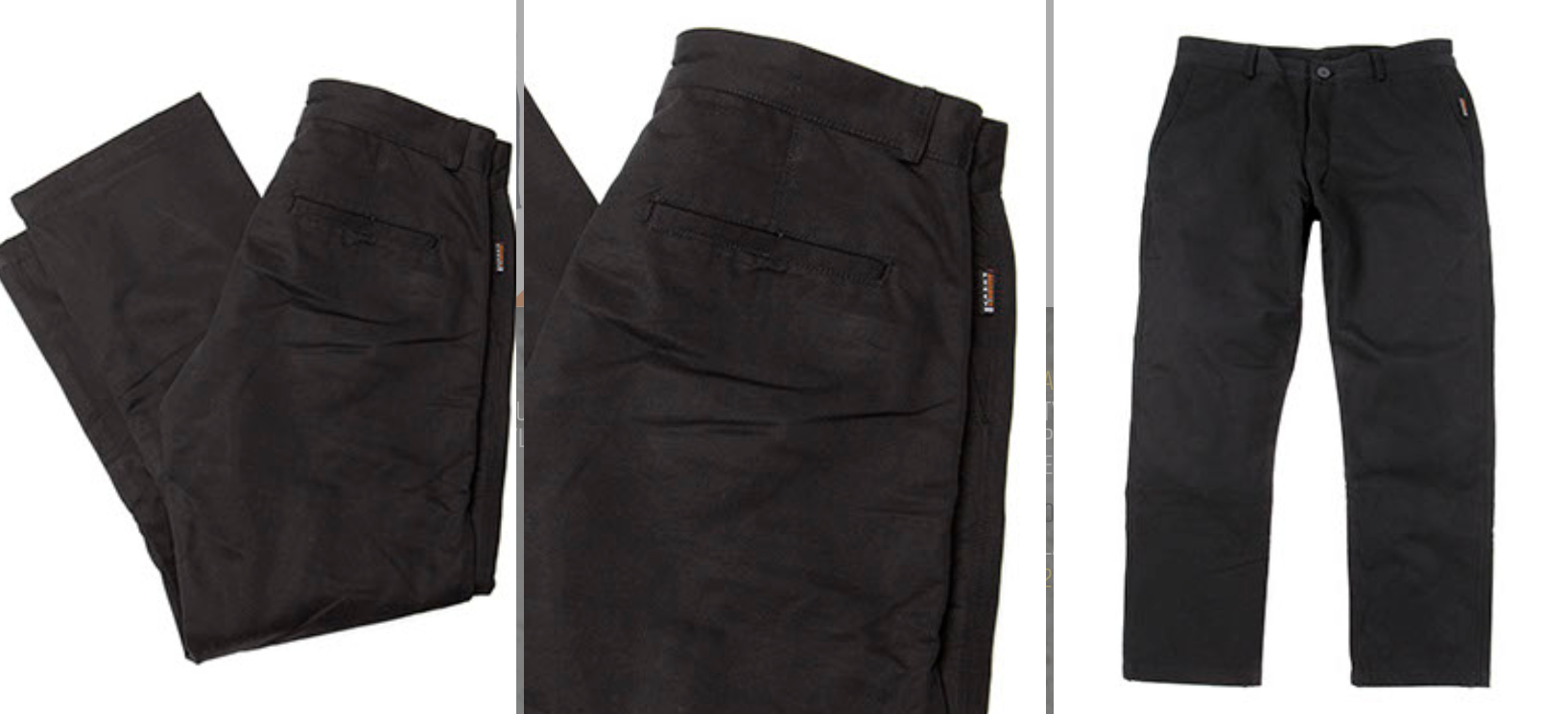 Materials technology is now advanced enough for traditional looking bike gear to be as protective as some of the gear you might find on the racetrack. Resurgence gear uses a material called PEKEV, a yarn that utilises a combination of aramid and ethylene fibres that is rated for over 10 seconds of abrasion time (over 5 in its Lite form). This allows for thin, but tough abrasion protection that can be integrated into gear extremely subtly.
Resurgence also use the excellent D3O armour, either T5 Evo X joint and hip armour and Viper Stealth back armour – both are capable in a range of conditions and rated at CE Level 1. Crucially they're flexible and low-profile, again allowing for great protection without compromising comfort or looks.
As a brand Resurgence originally developed their PEKEV tech for other brands to use in jeans made by other companies. Dissatisfied by the lack of effort in making these jeans look good by other companies they decided to strike out on their own and solve that problem – the result is gear utilising their proprietary PEKEV tech, D3O and a signature look.
You've got a fair few options when it comes to Resurgence gear, just don't expect gear that makes you look like a Power Ranger!
Of course, no casual look for a biker would be complete without a pair of decent jeans – there's a wide range of styles for both men and women. They also do cargo pants for practicality, and even chinos for when you want to look semi-smart.
Their top of the line jean is the New Wave, utilising their PEKEV Ultra lining which is combined with the denim into a single layer, providing CE Level 2 full abrasion protection alongside D3O armour in the knees and hips – these are truly jeans that work in the event of a spill and in everyday life.
When it comes to jackets they offer four main styles – retro, trucker, hoodie and even one that is effectively a lumberjack shirt.
My favourite has to be the retro style jacket that has a full PEKEV lining and a Teflon HT treated outer to keep the jacket looking good for longer, alongside D3O armour in the elbows, shoulders and back. This is a jacket suited to many a bike with its only real weakness being waterproofing, or lack thereof, however that's inherent to this type of gear.
To look about as 'casual' as possible their fully PEKEV lined hoodie which includes the same features as their 'proper' jackets. Fully armoured and treated with Teflon HT this is not your average hoodie, despite looking just like one.
Their lumberjack shirt also takes the casual look in its stride – it has a 60% PEKEV lining along with a thermal one. Armour is optional, however it's compatible with the excellent D3O armour found in Resurgence's other gear for maximum protection.
The Bike Stop shop in Stevenage is open in accordance with the latest Government guidelines, and we're open for 7 days a week. Our online shop is also still alive and well and taking orders. We're even doing a 10% off promotion – just enter the code 'TOGETHER' at checkout. You can check out our full range on our website with free delivery for any order over £50 on the UK mainland, and delivery possible to almost anywhere else. Not only that but our 'No Quibble' returns policy allows for returns within a 365 day period – see our returns page for more details.