Swipe to the right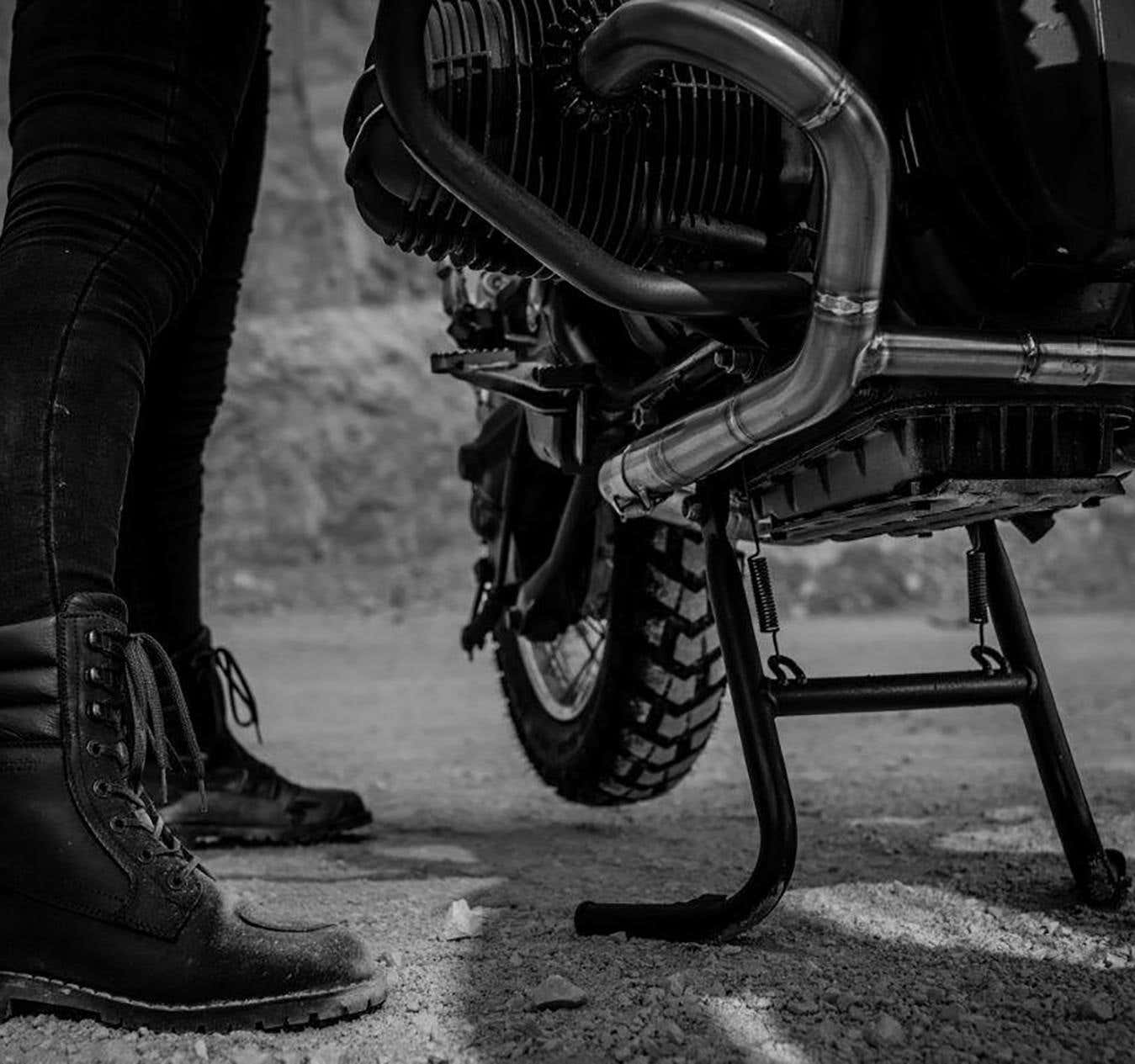 This week we're going to check out a brand new to Bike Stop, but with a history stretching back to the 1970s. Stylmartin is an Italian boot maker for which Bike Stop stoks casual and traditional style boots, but has a racing pedigree from the 90s. Made and designed in Italy the brand offers a valid alternative to the big players such as Alpinestars and Dainese, with a focus on great quality and looks.
With boots for any occasion Stylmartin probably have a boot for you, with an extensive range of motorcycle sneakers and boots of varying designs including classic combat boot styles, high-top trainers and more conventional touring boots that are ideal for road riding.
Most manufacturers have got in on the act of producing a couple of boots that ape a pair of high-top trainers – they mix the best of both worlds; the comfort of a trainer on and off the bike with enough ankle protection to make them a worthwhile piece of protective gear, on top of looking good enough to go to the pub in. Stylmartin have a seriously hefty range of these kind of boots of varying colours and designs, with waterproofing included in several of them allowing you to actually use them in the UK properly!
They've also got several pairs that have that classic combat boot look, but offering enhanced protection over the high street or military issue examples.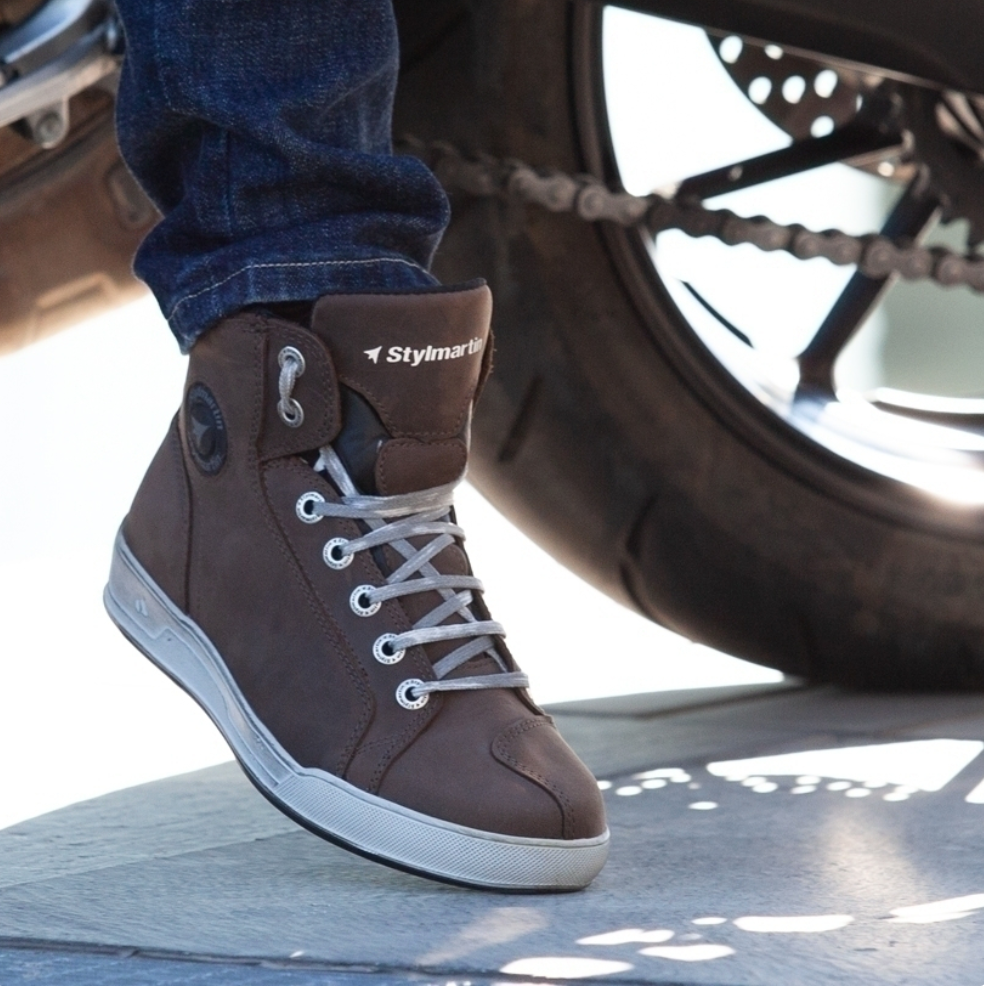 The Marshall is an example of one of their high-top trainer-boots that can look great with a pair of aramid fibre jeans on and off the bike, with the added benefit of breathable waterproofing and PU protection on the sides of the ankle to protect the joint from impact. Laces offer a secure fit, although if you're looking for the convenience of a side-zip the next example might be more up your street.
If you're after that classic combat boot style, then look no further than the Ace boot which features a super convenient side-zip and a gorgeous full-grain leather upper. PU protection in the ankles rounds off the package. While the boot does lack a waterproof membrane it's worth mentioning that well-cared for leather with liberal applications of good quality polish can be as waterproof as the best membrane, although the zip won't protect you from the most torrential of downpours.
For a combat boot style item with waterproofing then the District might be right up your street. A greased leather upper gives a distinctive well-worn look, while a gear-shift pad will protect your boot from the rigours of changing gear, and PU ankle protection keeps you safer. The inclusion of a breathable and waterproof membrane means these boots are well suited to UK riding.
Looking for a more traditional touring boot? Stylmartin have you covered there too. The aptly named Miles is made for touring which enhanced protection over the more casual styled boots, including PU armour in the calf, shin and ankles, as well as in the gear-shift pad. The full-grain leather upper is water repellent, and with good care will remain that way for as long as you have the boot.
For the female riders they've got a couple of more stylish items, including the Pearl J which features all of what makes their other boots great – PU armour on the ankle, gear-shift pad as well as water repellent leather alongside a breathable waterproof membrane. A small heel means this wouldn't look out of place in a high street shop but allows it to be all-day comfortable.
The Bike Stop shop in Stevenage is open in accordance with the latest Government guidelines, and we're open for 7 days a week. Our online shop is also still alive and well and taking orders. You can check out our full range on our website with free delivery for any order over £50 on the UK mainland, and delivery possible to almost anywhere else. Not only that but our 'No Quibble' returns policy allows for returns within a 365 day period – see our returns page for more details.